Apart from many other real estate developers
Compson develops, owns, operates, and manages each of its projects with genuine and continuous concern. The key to the firm's success is maintaining complete control of each process with a degree of personal involvement that is unsurpassed by their peers. This hands-on approach is what sets Compson so poignantly apart from many other real estate developers.
Personnel
Needless to say, Compson's personnel are the reason that such achievements are possible. The firm is comprised of a select group of individuals who share the same unwavering spirit of pride that has been passed down from generation to generation. The personal qualities that shape Compson's extraordinary group are talent, dedication, skill, and experience. These elements, combined with a solid sense of teamwork, produce a remarkable energy that is clearly evident in every project. Compson believes that the greatest tool any person can possess in our industry is to "Build with Integrity."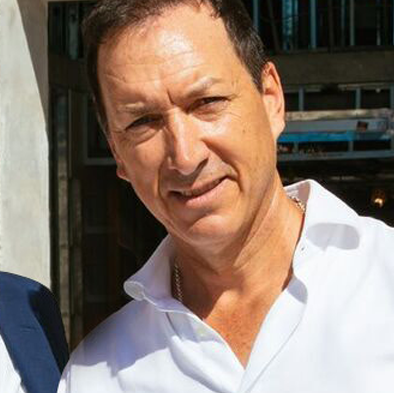 Carl E Klepper, Jr
Vice President
Carl E Klepper Jr is Vice President of Compson Associates Inc. has been in in real estate development for over twenty (20) years.  He represents the fourth generation of developers at Compson and has a Bachelor of Science Degree in Business Management and Finance.  Mr. Klepper's primary focus is development, asset management and all finance related matters for the Company.   
Mr. Klepper has completed thousands of multifamily units, condos, shopping centers, self-storage units and free standing retail. Mr. Klepper interacts with Compson custom homes division, management company, development company and general real estate operations through various affiliates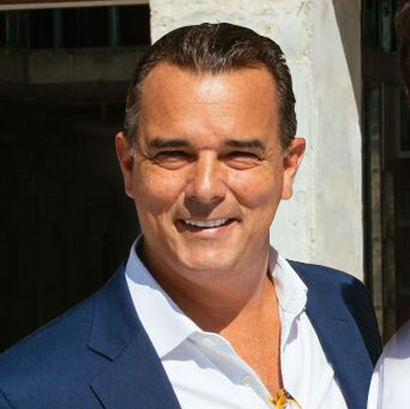 Robert D'Angelo
Vice President
Robert (Bobby) D'Angelo is Vice President of Compson Associates Inc., brings over twenty (20) years of real estate development and marketing experience to Compson. He represents the fourth generation of developers at Compson. Robert handles all aspects of acquisitions, marketing & sales and management for the company. 
Robert was responsible for sales, leasing and management at Renaissance Commons, a 800 million dollar mixed use development in Boynton Beach, FL and the leasing and management of approximately 1,000 apartment units throughout Florida. In addition, he oversees marketing and sales of Tower 155 Condominium, a 200 million dollar condominium project located in downtown Boca Raton, FL. 
Rich Mullen
VP of Operations
Rich moved to Florida in 1994 and formally worked in the Corporate Building sector with Levitt and Sons, a planned community where he managed over 3000 plus homes. After the housing crash of 2007, Rich became self-employed, working in the private sector building Custom Homes and Penthouse renovations in Palm Beach Island. 
Rich brings over 43 years of field experience to the team.
Valerie Cacciaguida
Director of Project Management
Born and raised in Boca Raton, Valerie decided to stay in sunny South Florida for college and attended Florida Atlantic University, graduating with a Bachelor's Degree in Multimedia Studies & Multimedia Journalism. She switched gears from her TV news anchor dreams when she found her passion was truly in building high end luxury residential real estate. 
Starting out working for a builder in Delray Beach, Valerie began learning how to manage construction at the age of 21. After over 10 years later in the industry, she can't imagine doing anything else. "Building unique houses that are specifically designed for each and every family is really special. Creating a beautifully designed home for them to enjoy for years ahead; it's truly rewarding." 
She continued her education at The School of Architecture at Florida Atlantic University obtaining certificates in Estimating, Project Management and Construction Financial Management.
She's a believer in God and dedicated to being a light for those around her. Happiness for her is spending time with her Husband and Frenchie at the beach on the weekends, some country music and a good dance party.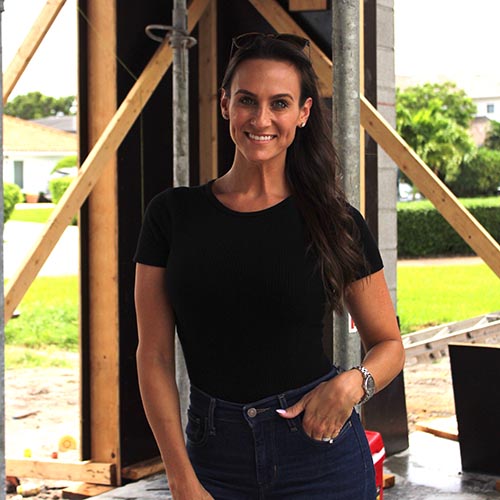 Kristi Huffman
Assistant Project Manager
Kristi found her passion for construction in 2017 when a shift in careers led her to managing a high-rise Beachfront Hotel in Fort Lauderdale FL. Eager to learn, Kristi successfully moved through the construction industry working on commercial projects, countless renovations, and many custom homes. As an assistant project manager, Kristi helps guide the projects from beginning to end. She has a keen eye for detail, an itch for perfection, and a passion for building. 
Kristi is a new mom and has a love for serving others in our community. During her free time she enjoys spending quality time with family and friends, exploring new adventures, and Crossfitting at a local gym.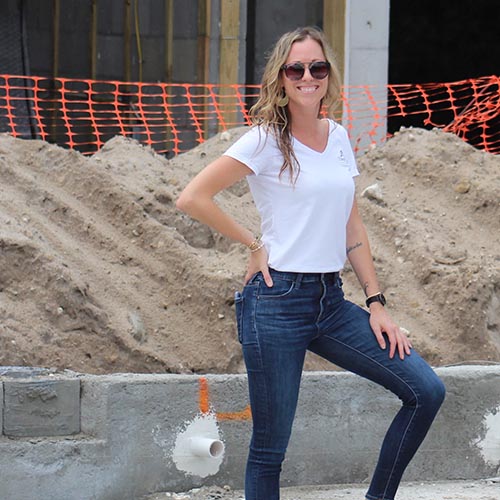 Marissa D'Achille
Assistant Project Manager
Marissa graduated from Florida Atlantic University with a degree in Early Childhood Education. 
With her mom being a Faux Painter, she grew up around design. After working for an interior design firm and then a large tile supply company, she knew she the construction industry was where she wanted to be. 
Marissa's positive attitude and exceptional organizational skills have been a great asset to the team. As a Florida native, Marissa enjoys spending her time off outside at the beach and with her family. 
John D. Collins IV
Superintendent
John graduated honors from Palm Beach State College with a degree in Construction Management and Sustainable Building Construction. From his first day of class at Palm Beach State, custom home building has always been his career goal. He enjoys the rapidly changing industry and the work environment that comes along with being at the cutting edge of the residential building industry. 
In his free time John enjoys playing soccer, biking, and all the outdoor activities South Florida has to offer.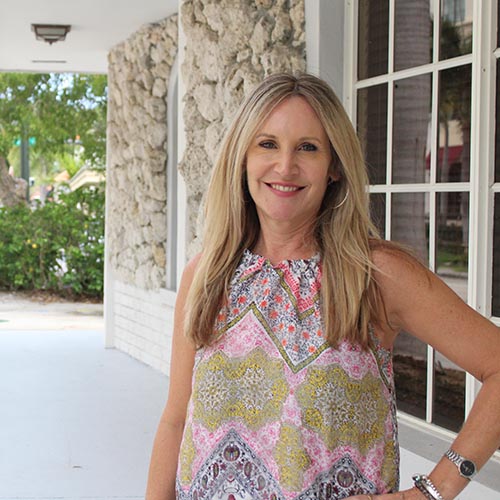 Cindy England
Executive Assistant
Cindy handles the day to day functions for the executives of the company in all aspects of real estate development.  In addition, Cindy supports the accounting and custom homes departments. Cindy has over 15 years of administrative experience supporting high level executives, customer service and office management. When not in the office, Cindy enjoys runs to the beach with her dog, yoga, playing pickle ball, scuba diving, loves to cook and spend time working in the garden at home.